Who is the author of the blog?
My name is Silvia Cachia, and with my husband and GOD at the head of our home, we homeschool our two girls, inspired by Charlotte Mason.
What is the purpose of this blog?
I would love to share some of our days and findings, and to inspire other families to enjoy their homeschooling lifestyle.
I also enjoy writing about a broad variety of topics, so if you want to find something in particular, there is a search blog at the top of the blog on the side banner. I am also including the posts in the tabs, and you can see all the different categories or labels on the side and at the bottom of the blog.
I recommend:
I have taken and translated this course. I have a deep gratitude to Stephanie for having written such a true to Charlotte Mason's teaching course. She removed herself from the picture and let Charlotte Mason be the one showing her ideas, yet she provided us with simple guidelines to understand and put her principles to practice.
Charlotte Mason de manera fácil

Free biography,
Conoce a Charlotte Mason
This is a course for any homeschooler family, the veteran in need of a refreshing approach, and the new mom in need of guidance and encouragement. It is a course worth for any style, with tested by experience ideas and principles.
Charlotte Mason Made Easy

Email, YouTube, and Other Subscriptions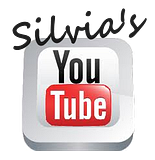 You can write your email on the box and subscribe to the new posts. The other buttons are for FB, Pinterest, and the FEED. If you are like I was not long ago, and do not know what a feed is, it is the Internet alarm clock of a blog or website that will deliver to your reader the newest post written. And a reader such as google reader, yahoo, your email, or bloglovin, to mention some, are places that compile all the sites and blogs you like to read in one place thanks to that famous feed.
Free Resources
Different from the subscription to the blog, I have a subscription JUST to resources and other things of interest I will deliver for you via
EMAIL
. If you want to subscribe, simply
click on the newspaper
. If you do not get a confirmation email, check your spam folder. If the first email goes to your spam folder, look there for the consecutive ones and add the address in your email.
What We Read at Home, and Affiliate Programs
My links are to
Amazon
or
The Book Depository.
Every time you buy anything there coming from my blog, I earn from 2 to 5 percent of the total sale. So far I have made the amazing amount of
$15
in almost two years! These days all of us have several affiliates and dream with cover some book expenses. I still encourage you to look in every online store you can, that is what I do.
If you would like to see what we read, click on the image below:
I also write reviews in exchange for free books. See some of the places I go to:
Leave your questions if you have them, on the comments section.
Thanks,