Dear Miss Mason,
I am Silvia, a mother of two wonderful persons who are seven and five, wife to an inspiring husband, and child to our Mighty Lord. A woman who appreciates how blessed she is to stay home, raise and teach her girls, and tend to her husband and friends. A woman who tries hard, falls short, stands up again, in this continuum that represents her life of service; not only to those whom she loves, but to her neighbors. A woman immersed in an ever learning movement to love not only her dear ones but her enemies as well.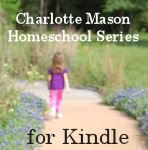 I met you, ma'am, around six years ago when my husband and I entertained the idea of educating our girls at home instead of placing them in a school. Those days I was a public school teacher who thought that knew something about teaching. Lucky me, a friend gifted me your six volumes, and for several years they collected dust in my shelf. For some reason, it was easier for me to read about you than reading you. Those were the times before I commenced my learning journey. My relationship with God was just sprouting, as for the relationship with the great minds of the past, and the world around us, was malnourished. However, I am delighted to tell you, ma'am, that since, those relationships have gotten stronger, those milk teeth (that we've learned we call deciduous) are giving place to a solid body eager to plant its feet on the broad room of life, yet with gentle hands to handle the delicate joys that await us. This letter is a thank you for being that inspiration.
I need to share with you that you have many admirers, true supporters, innumerable readers. Your six volume work, and numerous articles, are much alive today as they were when you wrote them and discussed them. Actually, you will be delighted, or maybe surprised, to know that many generous minds have written much about your principles of education, and that many more employ them every day at their home schools. Your quotes graciously populate this resource we call Internet.
Looking at the ocean can be as pleasant as intimidating. That was the effect your work had in me as a young mom. As a vulnerable yet determined immigrant with a taunting task ahead, providing her daughters with the best education possible, I craved the 'how to', I wanted formulas, I was anxious to collect all the books we 'had' to read in a Charlotte Mason education as we call it. Besides, I grew up in a different language, how could I read your old English, let alone aspire to understand it?
I camped happily at the satellite readings around you, they helped to keep my love and admiration for you alive. I then started to share in this blog (a journal on the Internet), all those practices, curriculum, resources, lesson plans...all that we did and I thought to be so much in accordance with your philosophy. Soon others approached me with questions, but it gets worse, I advised other mothers right and left. But it is no secret that I have it far from together in my every day with the girls. There is still much to work on those three aspects you also acknowledge, the physical, intellectual, and spiritual.
Even though I have read portions of your original work, I lacked consistency. Then
Stephanie
found me and that led me to the pleasure of translating part of your writings into Spanish. During those months I enjoyed making sense of many so called Charlotte Mason practices I always read in several blogs and at times attempted with different degrees of success, and I confess it also overwhelmed me much. I created an ideal of what you are, what you mean, and it was unbearable to see how short I was falling from it.
Yesterday, even though
this article
was written months ago and I missed it when it came out, I read these words from Jennifer. It was not only that, many things matured these past weeks since we came from an interesting vacation. My family needed me to be truly focused on them. My time on this thing we call computer shrank naturally as I worked on my priorities. Many thoughts and feelings were churning in my head and heart. I claim I have faith on you and your methods, but Miss Mason, you would not have been pleased to find me retrieving into the cave of my darkest thoughts and fears, back to practicing the same useless rituals. Forward to yesterday and picture me reading
Jennifer Spencer's
article. Relieved by the joy of realizing I'm just as mortal as the rest of your followers, it was a sweet balm and eye opener. Worth noting is that many of us who struggle with a different notion of what teaching is, are former public school teachers. That which appeals to us from your principles it has been to me the very heart of my battles. I realized that I will never live in that ideal Charlotte Mason world and instead of humbly and thankfully taking all that I can, standing up and persevering, I gave up...
Why did I desired that ideal when reality is richer, messier and beautifuler, more painful and much more joyous than that silly postcard of perfection? I admit to you, ma'am, that I know very little of the real you, but you will surely tell me that this is not what matters. What matters is that I have a renewed thirst for reading your work and a rekindled desire for what I have been doing for these past years not just desperately attempting to fit in your shoes, but walking in your company with my own shoes and for some parts of the path. I will be quite a humorous and pathetic copy of yourself, and I know my husband and daughters prefer a poor version of myself than the best version of someone else! LOL (That means laughing out loud.) What matters is that the few principles I have been able to discern from your teachings, have made a beautiful and much beyond my dreams impact on my daughters and myself.
As an example of this impact, allow me to share that today, as we were listening about King Maximilian who went under a big tree and sat there looking at the clouds, my daughter told me,'is this the man who did not need anything to live?' She was reminded of the story about Diogenes and Alexander. When we read that story, I was sure she did not grasp anything from it. As I impatiently asked her about the 'facts' she remembered, she could not even produced the names I just read. How mistaken I was. She remembers beautifully, in a different manner I remember. Delights like this of witnessing them grow and make connections are common among families who inspire themselves on your teachings. Among us they make us moms swell, when shared with those who wear utilitarian glasses, they look at you as if you have not finished your thought and have forgotten the real achievement you were sharing.
Yesterday the article reminded me of the importance of
going out on top.
Today I did, and my daughter was infuriated at me! Sweet anger that told me this does work. She relied on being read a whole chapter as I was monotonously doing lately, and mind you she has sort of liked her history readings, more as timed progressed. But today, thanks to Jennifer, I remembered one of your principles that is key. We left two readings at the highest point, and my girl made such an effort to have me finish them. But I stayed firm. Tomorrow we'll know what Arthur tells those nobles in the middle of that feast turned into riot of pride and flying bread rolls, and what the goose boy tells King Maximilian. Today I believe children, even the plump and food loving type, can delay dinner in favor of a bit more history readings.
What you would have told me if I could have approached you while you were alive on this earth, I will never know. But I have resolved to stop beating myself up for any highs I can't reach
yet
, anything we are not and may or may not ever be, or anything that doesn't develop as ideally as I envision it. No more blaming all that on the fact that we are not a perfect Charlotte Mason family. It would be ironic and insincere to thank you for being an inspiration while placing you in a pedestal you did not ask for. Why am I throwing tomatoes at you for having set the bar so high? You may have set the bar high, and we are glad for that, not many have had your vision to do what you did. It's only
I
who has been so prideful to make it my aim to sit at the top of that bar.
Dear Miss Mason, I intend and with this letter I commit to continue learning, to conversing with you through your work, most especially, to enjoying this travel through life with its bumps and smooth parts, as long as He allows me to live. Thank you, Miss Mason, for remaining alive through the many friends and companions your person has brought to my life, and for your priceless legacy.
Sincerely,