For accountability, fun, and to share with others, I will try to record our Year 1 week by week.
MONDAY:

Science and Natural History. (Our nature walk once a week)
TUESDAY: Literature and Poetry
WEDNESDAY: Geography and Biography
THURSDAY: History
FRIDAY: Leftovers
EVERYDAY: Recorder practice

HYMN: Trust and Obey, How Long Till The Morning?
FOLK SONG: The Three Ravens, ARTIST: Renoir, Sisters
MUSIC: Peter and the Wolf
ADDITIONAL READING: Charlotte's Webb, Wayward POEM TO MEMORIZE: They chose The Whole Duty of Children
WEEKLY PLANS: Week 1, 7/18 - 7/22 2011
EVERY DAY,
BIBLE:
Genesis: Tower of Babel. John 3:16. What are Genesis, Exodus, and Leviticus about? Memorize the apostles.
EVERY DAY,
READING/PHONICS/SPELLING:
McGuffey
Spelling, Reading Practice with sound Early Readers.
She reads the words
I dictate them
She writes on the white erase board.
If she doubts a word, I ask her to look at it again, but not to write it if she is not sure about it to avoid reinforcing a mistake.
She read from
Steve's First Pony Ride
along with me, and Old Mother Hubbard and Her Dog by herself.
EVERY DAY,
MATH:
Practice COMPENSATION. Played
this game on the computer
. It's one of the recommended on the
Math Mammoth
program. Pg 32, 34, 36, 37. She enjoys the problems orally.
She keeps practicing
XTRA MATH
, or math vitamins, as they call them.
PRACTICED WITH THE DIFFERENT SUBJECTS,

HANDWRITING/COPYWORK:

She is writing Whole Duty of Children




MONDAY,
SCIENCE and NATURAL HISTORY: Visit to Sanctuary. We had a lovely time at the sanctuary with friends and like always, got to see many plants, trees, and animals that we the moms are starting to learn and discern. It was a bit hot but bearable, and very enjoyable.
Moses the Kitten
. It is a beautifully written story. The Burgess Book had a cat too in it.
Chapter II of the Burgess Book for Children. The narration from the Burgess Book for Children was a bit difficult. My oldest daughter wanted me to stop at each sentence to say it literally, but that was a bit hard, and when I read a bit longer, she had some trouble with the language. It's just the second chapter, so I expect all of us to get a bit more used to the language of the book, and she'll be better at retelling with her own words, I'm sure.
Brer Rabbit
for my preschooler.
TUESDAY,
LITERATURE and POETRY: Aesop Fables: The Kid and the Wolf, The Country Mouse and the Town Mouse. Both illustrated the story.
A poem a day from A
Child's Garden of Verses.
WEDNESDAY,
GEOGRAPHY and BIOGRAPHY: Chapter three of Highroads of Geography
It was PARIS. Both are enjoying the book. We read Madelaine Says Merci. We saw the the Eiffel Tower, and we were learning about the Tower of Babel... connections happen all the time spontaneously.

FREE BOOK
THURSDAY,
WORLD HISTORY:
-
Fifty Famous Stories Retold
: Alexander and Bucephelas, Diogenes, both Greek.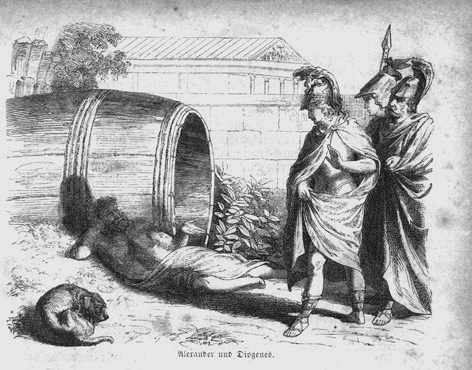 Great stories, and great narrations. We found these pictures to go with the story, since we have the book on the Kindle. In both stories sun and shadow play a big role. We even read a poem, Shadow, from A Child's Garden of Verses. At the same time I was reading the first chapters of Outside Lies Magic,
and the author writes the same about how light was studied in the past, and how now we are so blind and poor observers and he encouraged us to go out and be explorers, which I call URBANISTS, since he speaks mainly about urban landscapes and their peculiarities.




FRIDAY:
We still have Friday to go, but I'm going to publish this already since I'm planning next week and I don't want to come by the computer later to post about our week. I plan to have them do art study of this print, some math, recorder practice, a bit of handwriting, and we have a play date. It was a nice week.
For whoever may be interested in this,
I have a file with my flex schedules
. There are suggested folk songs and Italian songs, and it may give you an idea of how to do your own little guideline for the year, month and week. This is the
yearly overview
I shared before but that now you can have as a word file, scroll to the bottom to see links to my favorite lists where I update the folk songs, hymns, and foreign language videos.